Do you often feel tired for no apparent reason? Do you find it difficult to take an evening rest because it feels like there is always something to do? Do you notice that your stomach is swollen like you can't let go? Anouschka van Wettum of team Inspiring Life did an Ayurvedic Fall Cleanse with Carlotta Ligtenstein and came up with unexpected insights about letting go, which she shares in this article.
You don't have to be sick or burned out to notice that you would like to be less tired. Maybe you are as convinced as I am that you could feel better. You just don't know how.
Like me, you've probably tried a lot: adjusting your routine to sleep longer, do yoga in the morning, eat more plant-based foods, maybe even take extra vitamins and meditate regularly. It often helps, but temporarily. As if you only feel a little lighter on the surface.
Ayurvedic Fall Cleanse
The Ayurvedic Fall Cleanse from Carlotta Ligtenstein came across my path quite by accident and I impulsively decided that this was exactly what I needed. Preparing for fall (I always struggle with the season of delay) and being extra kind to my body. It wasn't a rigorous cleanse in the sense that you just eat right 3 times a day. The cleanse assumes that your body can detox and let go very well, but that you are completely there for your body for 15 days: help your body to get the rest and space to do what it is good for.
Insight 1: your body has its own pace
From day 1 I was ready to feel the relief of the physical release. But the body has its own pace.
The build-up of this cleanse is probably 5 days of preparation, 5 days of core cleanse, 5 days of tapering off. My impatience reminded me of other times when I was mentally ready or done with something, but my body needed more time. Think of mourning, a broken heart, illness, a shocking event, therapy, starting sports or relaxing.
Looking back at how I deal with situations, I am even proud of my "resilience" that I can and want to continue working quickly. But listening to your body has its own timeline. When will you ever take the time to sleep well for 5 days, take it easy, eat right, live from your body and listen extra carefully to what it needs?
Do you dare to take 5 days for physical recovery in a world that seems to schedule everything to the minute?
Insight 2: letting go is its own process
A cleanse consists of giving your body space to let go, but it is also a mental-emotional process. Because you make choices all day long with the aim of putting your body first, you suddenly see that it is not just about exercise and food. Think of going to bed on time just because you are tired early and not doing anything extra just because it can fit in the hours. Less the need to keep checking your phone because it causes such unrest. A good cry for no apparent reason just because you still feel old sadness that presents itself.
I started to wonder how often I mentally feel the need to keep going when my body already wants to rest. How I once arranged my ideal agenda to the minute to "get the most out of life". That I couldn't remember what people were telling me because I didn't take the time to process it. And finally, how I couldn't be creative without fiddling around and inviting a little spontaneity into my life.
Do we dare to be enough without going to extremes? Letting go of the idea that we should be so much more?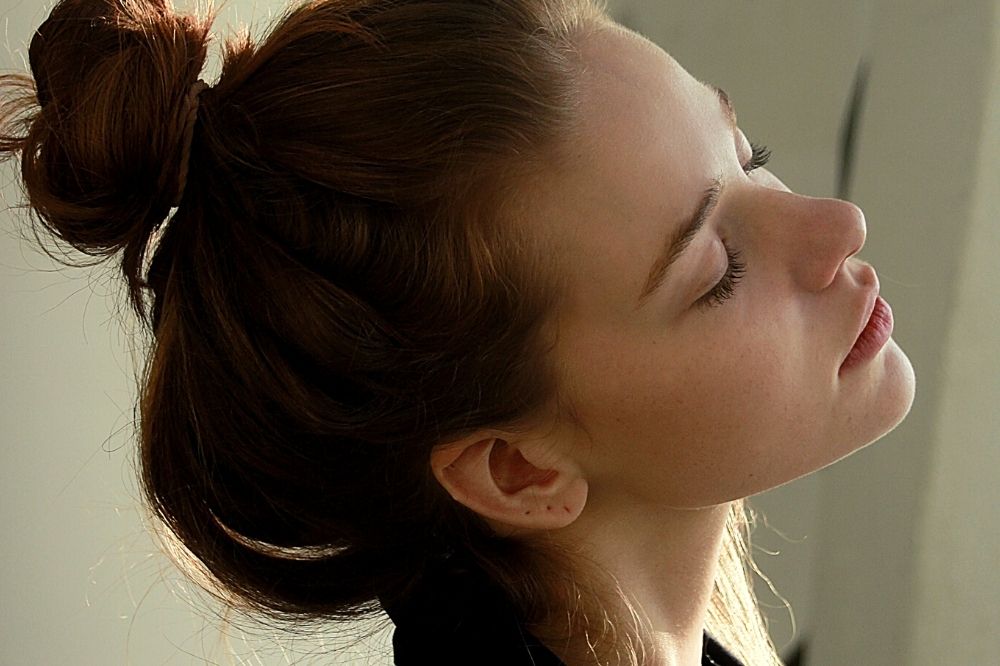 Insight 3: do you take the time to let go?
When I experience discomfort, for example when I am sick, sad or tired, I prefer to fix it within 24 hours. I also see a kind of black-and-white picture when it comes to relaxation and work: either you are free or you are working. You can go full blast all week and then rush to the spa on Saturday for a day of relaxation before another busy social schedule on Sunday. During the cleanse I realized how strange it really is that I have never used 15 consecutive days of my life to focus on rest when I have often needed it.
But what if during your normal life you choose to put less stress on your body for a few days in a row? No sugar, alcohol, coffee, dairy, meat. And you don't have to change your whole lifestyle for it, you don't have to say goodbye to cheese forever, but just pay attention for a little more than 2 weeks. Why has this never occurred to me before?
Insight 4: letting go is restoring the balance
My cleanse started off with a terrible headache as my energy goes to my head as always, instead of releasing in my stomach. I thought that was perhaps the greatest insight of all. I often feel like a walking head and energetically I usually am too. High on my upward energy I started thinking instead of feeling. I wanted to analyze and reason everything instead of admitting what is and observing that.
So in the midst of all the letting go I came across the core: you are good enough already. If you stop running, you can find yourself. Your deep self is in no stress or rush. You don't have to fill a hole, nor do you have to hunger for love. You're good enough already. Inhale and exhale deeply and there it is. You just need a little time to feel that with your whole body permanently.