A midlife crisis can completely destroy your life.
Just google around. You will find hundreds of experiences of women who were abandoned by their husbands overnight.
And as a dating coach , I regularly deal with women who have been through this.
The bad thing is that they have no idea what triggered his midlife crisis.
From one day to the next, the switch went on for him.
Do you want to understand what triggers a midlife crisis? And what can you do to help him solve this?
Then read on. Because in this article you will learn:
So let's quickly jump to the article where I tell you exactly how to recognize and solve the midlife crisis in your man.
What is a Midlife Crisis?
The stereotype dictates that it is a middle-aged man…
…who suddenly leaves his wife and children…
…to look for a young lady…
…and proceeds to purchase an ugly convertible.
Top this off with some jokes about how he behaves in an age-appropriate way and the stereotype is complete.
But you know better.
When you're dealing with a man who is having a midlife crisis, you know this is serious business.
His world is turned upside down because he doubts whether he is making the right choices, because he realizes that life does not last forever.
Not only men can suffer from this. Women also sometimes go through a midlife crisis, but due to different circumstances.
And you're not likely to see a woman coming home with a convertible and a young guy on her arm that quickly, although that's becoming more and more common.
What to expect from solving his midlife crisis
There are two main aspects to the midlife crisis:
He doesn't know what he wants
He is emotionally unstable
The extent to which these factors play a role differs from situation to situation.
The outcome can also be very different. Many men in a midlife crisis begin to doubt the relationship. In some cases there is little wrong with that relationship, but sometimes there are indeed problems and the relationship has grown skewed.
No matter how good my tips are and how disciplined you apply them…
…your husband may decide to leave the relationship after all.
Supporting him in resolving emotional turmoil and figuring out what he wants does not guarantee that he will move forward with you.
Therefore, I suggest that you only apply my tips if you love him very much and are eager to help him. Because you think the relationship is worth committing to.
If you do it because you think his midlife crisis is childish…
…then he will soon experience this as an attack on what is important to him.
That is what makes the midlife crisis such a difficult problem. It may feel to him as if his interest is very different from yours, making him afraid to talk to you about it.
If you really love him and therefore want to help him…
…then my tips can help you.
What to do if he is emotionally unstable?
Midlife crises occur on a scale of intensity. A man may have some doubts about the direction he wants to go and feel a little restless as a result. Or he may become seriously confused and feel as if the ground has been swept away from under him.
If he is a bit in doubt and feels uncomfortable because of this, you will benefit from good tips and you will work it out together. In the middle class, he is so restless that he has trouble concentrating, or suffers emotionally. In such a case, a meeting with the health and safety doctor or psychologist can be useful to see if they can help.
But if he's on the far left of the scale…
…then he probably feels great panic. This is so intense that the situation can quickly implode. Some men leave their families overnight, become severely depressed or otherwise get into trouble.
Is he really showing severe depressive symptoms? Talking about  depression  with your loved ones can help. Visit here for information and help with depression
Look at this scale and estimate where you are. Is he on the left, and is he really confused? Then it can't hurt to get in touch with a psychologist. And consider carefully how to prevent the case from imploding.
If a man is very panicked and doesn't know how to deal with his feelings...
…then it would be good if he got help with this. Because if he is very emotional or insecure, that instability makes it very difficult to work with him on the problem.
Maybe your husband isn't waiting for outside help.
Nevertheless, it is good to talk to the doctor in an intense situation, even if it is only for yourself. He can possibly help you find a psychologist or other type of assistance. If your husband does want help later, the doctor already knows about the situation and can intervene more quickly.
In addition, it is important that you do not act as your husband's psychologist. Not only because this is not a fun role to have, but also because you should leave this to the professionals.
It often works to your disadvantage. Because your questions and comments are experienced as extra pressure.
Of course, this is an uncertain time for you. You like a man who doesn't know what he wants. If this makes you emotionally unstable, it's okay to go to the doctor yourself. Your husband can't carry you right now. Talking to a psychologist may help. Taking good care of yourself is an important step in keeping the relationship together.
But if the intensity for you is also in the middle…
…or far to the real, so you can handle it yourself…
…then you can easily apply my step-by-step plan to get through this difficult time with him.
How to recognize a midlife crisis
Below is a list of fifteen symptoms and characteristics of a midlife crisis. These give you an idea of ​​the intensity. And they give you leads to help your husband.
Please note: not every man who exhibits these symptoms will suffer from a midlife crisis. A man may feel insecure, doubt the relationship, or be lame for other reasons.
The characteristics below are intended to describe the behavior of men who are in a midlife crisis, so that you can form an image of this. Every man behaves a little differently. He will show some symptoms, others will not.
Symptom 1: He doubts the relationship
During such a crisis, you may find that you have grown apart .
This is one of the most common reasons why people divorce. That's painful, and you probably don't want to. But this can happen, and it's good to prepare mentally.
However:
In most cases when a man has doubts about the relationship, this can be resolved.
He feels insecure and doesn't really know what he wants.
This inner confusion causes him to look for a cause .
And because he has little insight into his deeper emotions, he can arrive at something that is obvious.
Small irritations can suddenly take on enormous proportions in his head, simply because he can easily remember them.
The more he panics, the more he is inclined to take drastic measures to feel better.
And the more likely he is to "throw the baby out with the bathwater," simply because he can't handle the pressure anymore.
Later in this article, I'll teach you how to take his criticism seriously. Because it is indeed important to take a critical look at the relationship, and how you can improve it.
But no relationship is perfect .
Doubting because little things don't work keeps him from being in a relationship for long. And if he's in a relationship with you and he has these feelings, there's a chance he's feeling trapped.
Symptom 2: He feels he has accomplished little
Most men have an ambitious side. Even if he doesn't openly admit it.
Many men who go to work every day and do their best to make their families happy…
…had all kinds of expectations in their adolescence about what they would achieve.
This can vary from making beautiful trips to achieving social success.
And he probably also had the ambition to start a family and make a woman very happy.
He may one day find out that the latter has succeeded, but all the rest have not.
This can make him anxious about the future, undermine his confidence and make him feel bad about the past.
If he is openly ambitious, and he can talk about his feelings…
…there is a chance that he can have good conversations about this with you.
You shouldn't underestimate how much courage it takes a man to show himself so vulnerable. Not achieving his goals probably makes him feel like he's not good enough.
But if he doesn't like to talk about his emotions, or he's not used to dealing with them internally…
…then these emotions can completely overwhelm him. This makes him feel very bad and has difficulty functioning.
He may ask himself questions such as " What does my life really matter? " or…
"Am I living the life I want?"
Ambitions are such a part of his self-esteem that when he notices how this has gone wrong, he can doubt his life.
It can feed an existential fear that keeps him up at night. You can notice this in your husband:
He seems absent during normal everyday moments. You notice that his thoughts are elsewhere.
He has trouble sleeping. He usually lies in bed worrying.
Decreased energy. He simply has less energy to do fun things.
If his dreams haven't come true, his desperation can make him too reflective. And thinking about it because he doesn't feel happy certainly won't make him happier.
He needs to come up with concrete steps to get back on his path in life. One book that can help him with this is The Way Of The Superior Man by David Deida .
Fear not, this is by no means a book about macho behavior or stereotypical old-fashioned male behavior.
This book actually helps men to find their strength in life. And thereby also be a better partner for their wives.
Now it may be that your guy 'doesn't need a stupid book'
In that case, I recommend that you just read it yourself, tell it enthusiastically and just happen to leave it lying around in the living room.
There is a good chance that he secretly picks it up and is sold after reading a few pages.
Symptom 3: Reality hurts
Some men look in the mirror and see this:
Um no, I don't mean they literally see Al Bundy from the TV series Married… With Children .
Unless you're in a relationship with the real Al Bundy… in which case, good luck.
What I do mean is that some men secretly feel like a failure just like Al Bundy .
Men also struggle with their self- esteem .
Men also feel insecure.
Men also compare themselves to other guys.
His self-image is then shaken.
This is emotionally heavy, because in uncertain times you have to be right about the image you have of yourself.
When you feel like you can handle life, you get more done.
Recognizing that you have failed can cause temporary discomfort. Making it more difficult to function.
That is why it is important for a man to get help. If these feelings run deep, and he seems to hate himself…
… then it is important that a care provider guides him through this.
Symptom 4: His predictions have not come true
Most men have a future vision for his adult life. A chronological order of how he's going to do things. And when he can expect success in those different areas of life.
When you are young, you have all the time in front of you. It is then easy to think:
" Maybe I'm not where I want to be yet, but I still have plenty of time!"
A soothing thought.
But what if you have more time behind you than in front of you?
Then there's a chance you're thinking this:
" Shit, I'm not where I want to be and I don't have much time left…"
When he notices that he has not been able to realize his ambitions…
…and he thinks this says something about his character and competence…
…then he can see that he is not good at making plans.
This can make him feel even worse. And he may completely lose faith in his ability to plan.
You notice this when a man no longer dares to look to the future. If he doesn't want to think too far ahead. Or if he seems to worry a lot about the past.
But if he doesn't like to talk about his emotions…
…then you won't notice anything at all.
Symptom 5: He is very concerned with his appearance
If he loses his confidence and has a hard time dealing with those feelings…
…then he may pay a lot of attention to his appearance.
He grows a beard, puts on trendy clothes, and takes a new fresh haircut.
Who knows, maybe he will do a lot of sports, have a hair transplant and visit the plastic surgeon.
Whatever it is, you notice that he is just a little too preoccupied with his appearance.
A typical sign of a man in a midlife crisis.
If you make a comment about this, he may react with hostility. Or he pretends nothing is wrong. Like you shouldn't interfere.
Symptom 6: He lapses into sluggishness
Think of hanging out on the couch in front of the TV. Or spend nights in front of the computer.
Some men go to the pub every day. Not because they like the people there, or because he's such a big alcohol lover. But more to hang there and do nothing else.
I have to add a nuance here.
Not all men who like to watch series are in a midlife crisis.
He may also look at something because he finds it interesting or exciting.
You can notice the difference. A man who does it out of interest makes a more mentally active impression than a man who often hangs limp on the couch.
The same goes for a man who goes to the pub, because he sees his friends there, or because it is a cozy place.
Versus a man who no longer dares to chase his dreams. And that's why he's going to drink lamely.
Symptom 7: He is insecure
As you can see, a midlife crisis is a moment when the emotional intensity and the doubts grab him by the throat.
As a result, he may begin to doubt everything .
I already described this with regard to your relationship.
He no longer feels confident in his vision for the future. He doesn't know if he's going in the right direction.
And that uncertainty can seep into everything he does. As a result, he can no longer get anything done, or it takes extra effort.
I remember a story of a friend whose father came to help him lay laminate flooring.
My friend is very clumsy. His father is good at odd jobs.
But at the time of that laminate floor, his father was in a midlife crisis. And this had drastically undermined his self-confidence.
Where this man would normally be able to lay the floor in no time, that had now become an impossible task. He kept putting off the job and didn't really want to be bothered with it.
His father's insecurity had found its way into doing what for years he saw as simple: lay a floor.
Symptom 8: He is taking more distance
If you've been married to someone for ten years…
…and you never talk about your feelings…
…then this can make it difficult to bring up about it overnight.
First, he doesn't know how. If you're not practiced talking about what you're feeling, you need to learn it. And that takes time.
Second, he may feel like he's on his own. After all, he has never shared with you what concerns him.
Is that fair to you?
Of course not. You undoubtedly want to help him. You've always wanted to. And you may have asked him hundreds of times how he feels.
But every Dutch man has had to listen all his life to how strong boys dry their tears. If not by their own parents, then by teachers and the rascals of NTR School Television.
It's so embedded in our culture that it doesn't just go away. It is one of the reasons that many men suffer from depression and burnout later in life. They have never learned to recognize their emotions and deal with them wisely. Let alone talk about it with others.
Symptom 9: He resists (for no good reason)
Because he has those bad emotions, and he doesn't want to share them with you, he will try to increase the distance between you.
Isn't this possible by increasing the physical distance ?
Then he may start arguing with you. Small irritations are greatly inflated. Or he accuses you of all sorts of things you didn't do.
That's frustrating for you. It's not fair that he takes it that way.
But hopefully you understand how this came about. By suppressing his emotions for years and never having understood what he is feeling, he simply does not know how to get rid of them. As a result, you become "the enemy" because you are so close to him.
This definitely doesn't mean you should accept it.
Symptom 10: He feels dissatisfaction in his body
Maybe he won't fight you. Maybe he won't isolate himself. He may even try to talk to you about what he's feeling.
But despite his efforts, he can't figure it out. It remains a confusing story.
Instead of explaining cause and effect…
…it stays with:
" I don't know what I feel (but I feel bad)."
" I feel powerless. †
" I feel restless. †
" I am no longer satisfied with what we have now. †
Bottled up emotions can express themselves as a constant feeling of unease. And because we humans just want to get rid of any feeling of pain, a man can experience this as restlessness.
Think of physical sensations that he finds uncomfortable to feel, but that he just can't get rid of.
Or to emotions that he cannot identify and therefore labels as "dissatisfaction."
How is this possible?
It's not just because of suppressing his emotions.
It is also because a lot has happened over the years. He probably had some blows that he didn't work properly. This just keeps building until he gets so restless that he can't handle it anymore.
He may have trouble putting into words what he is feeling. Maybe he just knows that he doesn't want to continue as he used to. And that the restlessness in his body "must go away."
That dissatisfaction, and the sense of desperation about having it, can drive him toward distraction.
Symptom 11: He loses himself in distraction
What do I mean by " distraction? " †
Anything he does that isn't important to him…
…and gives him a buzz.
The list of things that can serve as a distraction is endless. Here are some examples:
Alcohol
drugs
Watch TV
Internet
Hanging out with friends until late at night
Cheating on me
Seeking attention (from women or from people he respects)
Intensive sports
Gamble
Spend money on gadgets
Overeating (or an exaggerated focus on quality)
A lot of overtime
You may notice that there are many things that can actually enrich your life. There's nothing wrong with drinking a beer once in a while, or spending time with your friends. In fact, all these things are "fun."
Only… what is his relation to these things?
If he feels bad and can't handle his emotions, he can use " nice " things to distract himself. If these weren't " fun ", it wouldn't help to get involved.
But when he uses nice things to run away from his feelings, those things take on a nasty aftertaste. Every time he stops, he feels bad again. And so he goes back to what makes him feel good: the distraction. This is how a behavioral addiction develops.
In addition, the criterion is that he seeks distraction in things that are not important to him.
Suppose, for example, that your husband was not really interested in making a career. Through unpleasant feelings that surface, he looks for distraction. He decides to take on more work so that he doesn't have to think about it. His boss thinks this is a great plan and wants to pay him per extra hour that he works.
As a result, he distracts himself with something that is not important to him, but which gives him temporary satisfaction (in the form of appreciation from others or more money.) He could also have spent that time doing something he actually considers important, or developing his ability to deal with his feelings.
But say this directly to him?
You better not do that.
Because the purpose of his new hobby is to seek distraction…
…he will not be open to criticism.
He just wants to get away from his feelings. He will vehemently deny that his new hobby is only a distraction.
You can read later in this article how to help him process his emotions. Now I'll give you some common distractions that can have a major impact on your relationship.
Symptom 12: He is cheating
You will be amazed…
…but in many cases that a man cheats…
…there is nothing wrong with the relationship.
It only serves as a distraction from his painful emotions, which he can't give a place to.
The attention of a new woman makes him feel temporarily better.
It gives him energy that he has not felt in a long time. The flirty, sexual and arousing sides of his personality are dusted off and activated. That is addictive.
This is not to say that you should let such behavior go.
Of course he should have asked himself why he longs for that other woman.
Then he can see what need he lacks in the relationship. Or work on his insecurity that makes him need the validation of her sexual attention.
Sex is extremely distracting. It gives off a rush of hormones and neurotransmitters, making it easy to forget everything around you.
Sex addiction is an increasingly common problem. Chuck Palahniuk wrote a novel about it, which has been made into a movie:
What if he fell in love with the woman he started an affair with? And he claims to have found his "soulmate"?
Even then, it doesn't mean he suddenly doesn't love you anymore.
This too can be a flight. To distract himself from his nasty emotions.
But I understand that you don't get well from a situation that is so intense. Soon you will read how you can best deal with this.
Symptom 13: Chasing Money
I already briefly discussed this form of distraction with symptom 10. But I want to pay extra attention to it, because it is socially accepted for men.
Money is a resource. You can buy things with it that will make your life better and your family members happy.
But no person on their deathbed talks about how happy they are with the money they have earned over the course of their lives.
What comes up a lot is that when someone dies, they regret how hard they worked, instead of spending time with their loved ones.
The moment he works very hard while he has enough money…
… then this means that he finds the work meaningful…
… or trying to flee from his emotions.
And by "meaningful" I mean it's important to him to get something done. Not that he enjoys going to work.
However, if you notice that it can't bomb him, but he only talks about how much money he can make…
…then it usually means he's running away from something.
The same goes for spending money headlong. We all know that if you spend a lot, you have to earn a lot. This is one way of creating a necessity so that he can continue to work hard.
Symptom 14: He buys an expensive toy
A woman I coached told me the following about her ex:
" Suddenly he bought an expensive sports car, while he was never really involved with cars before. Now that I look back on that, I can see that this was the first signal that something was wrong."
Men in midlife crises often spend a lot of money on expensive toys such as a car.
Why?
Because this makes them feel like they matter. It gives him a lot of emotional status, recognition and attention. People react differently when they see an expensive car driving down the street.
Those reactions make him feel like people are seeing him.
Other toys that men buy are:
A motorcycle
Expensive watch
Expensive designer clothes
All kinds of gadgets
And all kinds of other things that they buy purely for the emotions it gives them.
Symptom 15: He seeks recognition
This can manifest itself in different ways.
Some men dream of being famous. Others flirt with everything that is loose. Who knows, he might tell all kinds of tough stories that are only half true.
The bottom line is that he looks for validation outside of himself. Again to run away from his bad feelings.
Maybe he spends time with people he doesn't like so he doesn't have to be alone. Or does he start new hobbies, simply to gain recognition.
And a good example is that he starts to behave exceptionally youthful.
Symptom 16: He is acting younger than he is
This is also such an obvious signal from a man having a midlife crisis. From one day to the next, he wears clothes that you would rather expect from a boy in high school.
The father of one of my friends suddenly started spending a lot of time with his sons during his midlife crisis. Not in a normal way. No, he was trying to become part of his sons' group of friends.
Maybe he's picking up hobbies he had in his childhood. Or does he start working on ambitions he had as a teenager, but which no longer apply.
He's trying to turn back the clock. So that he can mentally go back to a time when he had no responsibilities and could do what he wanted.
Step-by-step plan: this is how you guide your husband through his midlife crisis
After taking the test you will know where you stand. Is he having a midlife crisis, yes or no?
If the answer is " yes "…
…then you will find below ten steps to help him deal with his crisis.
Here they come:
Step 1: Take it seriously
Listen.
When he comes home with a new convertible…
…and starts using all kinds of "fancy" words…
…and pick up hobbies that were already obsolete in 1990…
…then I understand that this makes you laugh.
" You are a grown man! What are you doing now? †
And I also understand if you feel frustration, when he is less available for his family. Which makes you inclined to tell him not to whine and just keep doing his part.
But do you remember Shin Chan?
That little rebel who shouldn't know anything about adulthood?
The harder his mother and teachers try to punish him…
…the more rebellious he becomes.
Your husband Is a bit like Shin Chan.
The more you laugh at him, the more rebellious he becomes.
The more often you remind him of his responsibility, the more inclined he is to run.
So taking a position where you "just tell him" how to live his life is counterproductive.
keep your composure
The difference between your man and the cartoon character (aside from their appearance) is that your man has deep feelings underlying his behavior.
Although you can't see this from the outside…
…and he will do everything he can to keep his emotions hidden…
…he is going through an internal struggle.
The first step is to understand him. Or at least to be open to what's going on inside him.
That is not to say that you will understand him. If he doesn't understand himself, he can't explain it to you either.
But now that you know the characteristics of a midlife crisis, you can quietly observe it. To start a conversation with him from there.
Note: Get help if what you see worries you.
Some men fall into destructive behavior. They become addicted. Or suffer from panic attacks.
If you notice this, it is good to make an appointment with your doctor.
He or she can refer you to an agency that can help.
Step 2: Don't set an ultimatum
If he doesn't feel well and doesn't know what he wants…
…then that's bad for you.
You probably feel insecure about yourself and the relationship.
But as I've explained before, his hesitation doesn't necessarily mean the relationship is bad.
His doubt can be caused by his emotional turmoil or the feeling that his life doesn't matter.
When he's calmer and he's back on track...
…there is a good chance that the relationship will improve.
This takes time.
He probably feels like he can't talk to you about his concerns. Even if you want to offer a listening ear.
(That's why it's so important that you do step one and step three properly. If you don't ridicule him and offer to help him, then sooner or later he will confide in you.)
If instead you communicate that he has to make a quick decision and that you have little patience…
…then it's like confirming his fear (that he is alone). As a result, his stress only increases.
By setting an ultimatum, you take away time.
There is a very good chance that when he has to choose under those circumstances…
…he chooses to leave…
…or to stay with you while the problem isn't solved.
That option may be worse, as trust has been further eroded by the ultimatum. As a result, he will be inclined to further lapse into flight behaviour.
At the end of this step-by-step plan, you will learn what to do if you no longer like the relationship and are considering distancing.
Step 3: Start the conversation
Whether your man is in doubt about whether he should stay with you or whether he is not feeling well, let him know that he is not alone.
Being in his head and struggling with his emotions can make him feel trapped in himself.
This makes it very difficult to solve his problems. Because as humans we are not built to worry on our own until we have a solution. Challenges are much easier to solve in a group.
Daylight must come to his mind.
The moment you ask him questions, you take him out of his shell.
Not immediately. That can take quite some time. The more he is used to shelling out his own beans or the tougher his upbringing was, the longer it takes.
But by not judging him (steps one and two) and showing interest…
…you qualify as someone he wants close to him.
"Clear Mathijs! And what are good questions to ask?"
First, you adapt it to what he shows. Does he spend a lot of time in front of the computer? Then you ask about that. Is he worried about his job? Let him talk about that. Does he want to buy a new car? Show interest in the idea.
By not rejecting it right away, there is a good chance that he will open up more.
The important thing is that you stay calm, show compassion, and watch how he reacts to what he says. If he feels challenged or reacts restless, take a step back.
If he starts talking openly about what he's feeling, that's a big deal. Since the average man does not dare to do this. You can promote this by showing that you are on his side and that you are curious about his experience.
Here are some examples:
" I notice that you go to the casino more often. How is it over there? Do you enjoy playing poker?"
" With everything you've said about your job, I would understand if you despise your job and don't really want it anymore. Is there a side of you that doesn't want to do it anymore?"
" I know you wanted to be a musician when you were young. What a beautiful dream indeed. Are you picking that up again now?"
" You say you love me, and you feel trapped at the same time. I love you too, and I want to know what makes you feel trapped."
Show courage and start the conversation. Because only then do you get to step 4…
Step 4: Show him other options
Keep in mind that you don't take everything that comes out of his mouth literally.
Suppose he criticizes your relationship or his work. Then realize that there is also a side that wants to continue with these things. Because his feeling is so restless, because he is insecure or experiences fear, small irritations can be greatly exaggerated.
Sometimes he sees the world very black and white because of this.
As if he only has a limited number of options.
For example, it may turn out that things that irritate him can easily be changed, in ways he hadn't thought of before. Or that you are open to possibilities that he thought you would never want.
The main thing is to get him to want to try it.
In a midlife crisis, the feeling arises that his life does not match what he has in mind. If he feels like you want to help him get closer to his ideal life…
…then you open the door to continue together. He then has an ally to work together on a fun reality.
For example, you can say:
" I notice that there is a lot going on inside you and I have the feeling that sometimes you don't know what you want. But I also see that you love me. I hope you'll give it a shot with me and see if we can move forward in a way you're happy with. We can try, and if it doesn't work, we can still split up."
Of course you don't have to say this literally. Choose your own way, as long as the message is preserved.
Step 5: Suggest him to seek help…
…in case he is depressed, addicted or unhappy for a long time .
This last point deserves extra attention.
Suppose a man gets a burnout and from there rolls into a midlife crisis.
Many years have preceded this, in which the problems slowly started to pile up.
Of course it is good to follow my step-by-step plan and to help him find out what he wants.
But probably there are thinking patterns that make it very difficult for him to live the way he actually wants to. As a result, he relapses into flight behaviour. Or he can't help but think of drastic solutions.
If he has lived like this for years, professional help can achieve a lot in a short time.
Psychologists, coaches and other care providers are specialized in guiding people in such a situation. The years of worrying can sometimes be turned into constructive thinking about which way he wants to go in four to eight one-hour sessions.
That makes making decisions much easier.
The question is, of course, what if he doesn't want to?
Annoying when people don't see how they can help themselves, isn't it
An effective way to make him curious is to get a coach yourself.
That can be in all kinds of areas.
What matters most is that he sees how much you are changing thanks to the coaching you take.
That is inspiring to him. It's something he sees happening emotionally and piques his interest, rather than a rational argument to convince him.
Step 6: Do This When He Brings Up About Divorce
This may be your response:
Understandable… but as soon as you have created some emotional space, it is good to take your rest again. Show that you heard him. And keep breathing calmly. That looks something like this: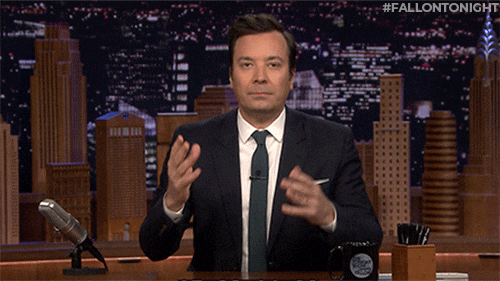 Because when a man doesn't feel good about himself, he tends to make big changes. In his relationship, in his work, in his circle of friends.
But from the midlife crisis experiences of my female clients it appears that when he brings up a divorce, it does not mean that he has already made his choice.
There is more often a happy ending than you might expect.
When he is in calmer waters, he often thinks differently.
This only applies if this is the first time he starts talking about divorce.
Has he been talking about it for years and now wants to continue it…
…then you are probably too late.
But should he tell you that he loves you, but no longer believes in the relationship vision as you have formulated it before…
…then you can propose to change the vision.
" I hear you love me but don't believe in the relationship we have now. I understand you're not happy with everything. I also have things that bother me and that I would like to change. And we can talk about that. †
By saying this, you show that you don't mind if he wants to do something different. And you make it clear that it's normal to talk about this.
" Maybe together we can see what is not going well. What's wrong?"
Let him talk. Initially, it's about him telling you what's not right. Once the conversation has started, you can make suggestions for improvement at a later time.
Try not to judge what he says, even if you don't like to hear it. These types of conversations are not easy, but they help make the relationship better in the long run.
" I understand that if things are not going well for a while, you would prefer to stop. I sometimes have those feelings too. But then I realize again how much I love you. And if we can talk to each other well, we will work it out together."
This radiates optimism. This is important. Your husband is in a midlife crisis and doesn't like it anymore. Even if you don't know what you're doing, it's good to at least show optimism. You don't have to have all the answers, but showing that you want to try is already a big step.
Step 7: Take care of yourself
Your husband is in trouble with himself. As a result, he may be less available to you, or to the children.
You feel like a centipede trying to juggle two thousand balls. You're doing your best. But no matter how hard you try, every now and then you let something fall out of your hands.
Make sure you get the help you need. Turn on your friends. Your family, or the neighbor. You don't have to tell me what's going on. But make sure you get support so you're not alone.
When you are temporarily unable to rely on your partner, because he is very upset or does not know what he wants, it is important to get support yourself….
Finally, you can also try to turn it on to keep helping. In most cases it is not so bad that a man can no longer do anything at all. This only happens if he is very depressed in addition to his midlife crisis.
But if he is only left with questions about the meaning of his life or what he wants to do next, you can encourage him to at least continue to contribute to the practical side of everyday life.
For example, say:
" Isn't it nice that you work less now? Do you enjoy taking the kids to school? †
" Hey, I have to go to work in a minute. It's getting a little dirty in the kitchen, heh. Can you maybe clean that? †
Focus on things he likes or sees as a problem. He probably thinks his children are important. So he will gladly take them to school. And maybe he doesn't like mess and is happy to help by cleaning up the kitchen.
Besides that this spares you, it also helps him. He keeps busy with things he finds important. And he feels competent when he helps a bad situation out of the world, such as cleaning up a mess that he doesn't like.
This makes him feel useful again.
You don't say this. Instead, thank him for his help.
Step 8: Make your own life more fun…
…so that he gets inspired.
If he sees you doing the things that give you energy…
…be it playing guitar, hanging out with friends or your career…
…then he can't help but think about what is important to him.
Having fun in your life is contagious. Just like removing things you don't like. Does he see that you're good at one of those two things? Then he will take over.
For example, do you tell him:
" Hey, do you remember how mean that colleague was to me last week? Today I confronted her about it, and she said "sorry, I didn't mean to."
Then he gets the message: " It's good to take action against things you don't like. †
This sounds trivial. But in our society, where we just keep pace so that we get our salary paid, these kinds of signals give too little.
The same goes for doing things you enjoy.
Does he see you going to dance classes every week, playing with the kids or volunteering somewhere? And can he see from you that you think this is important, and that you enjoy it?
Then this signals him that it is OK to spend his time on valuable things, rather than entertainment or making money.
We spend most of our working life in the office. After that, most people watch TV.
If you are the exception by doing things that give you energy, this is very contagious.
Lead the life you want to lead. With or without him.
Step 9: Encourage him to take action
Not from a morally elevated position. But because you are genuinely interested in his progress.
For this it is important that you first get your own life under control. That you do things that make you happy, or that you find important. Even if it means making a fresh start.
If he sees that change is possible, he will also be a lot more open when you urge him to make changes.
If you show him with your behavior that it is possible to build a fun and stimulating life as an adult person…
…then this will ignite him. And you can fuel the fire by encouraging him to take further steps.
Does he bring up about starting a band? Does he want to take a long trip? Is he talking about an ambition in the professional field that he has not achieved, but still wants to achieve?
Say, " Why not? †
These are powerful words that make him aware that there is often no reason not to. And that it's better to try something new and risk it being no fun than to passively wait.
Step 10: Start Your New Loving Relationship Here
The last step is a special step. It is like this:
When you understand your partner better, you are better able to respond to situations.
It helps to increase your knowledge about men, dating and relationships.
This will give you the best chance of getting through these relationship crises.
That's why I recommend that you download my free report, in which I tell you about the three links of the Men's Brain.
With these 3 links you ensure that you give him everything a man can dream of…
And through which he will give YOU what you have been yearning for all this time…
He will love you for who you are…
He will love you much more…
He will want to spend more time with you…
Also Read: